At Silver Tree Communications, our difference is how we communicate your difference.
To compete effectively in any industry, it's not enough to be simply better than the other guys.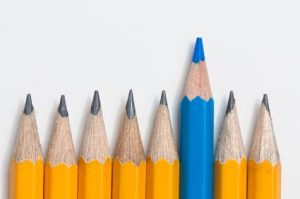 You have to be meaningfully different.
At Silver Tree, we help you discover the essence of that difference through internal and external market research, and we help you articulate that difference in powerful and memorable ways.
Today, most marketing firms are really just advertising agencies masquerading as full-service communications companies. But they have just two strengths -- knowledge of and ability to negotiate with media outlets, and talented creative personnel who have won awards for pretty billboards, edgy commercials and fancy brochures. We've got trophies too, but it's not why you should choose us.
Choose us for what we do & what we don't do
We're not like those other firms. We won't tell you to place your media investment in radio if direct mail is what will deliver your results. We won't try to wow you with storyboards or expensive ideas if they won't make a difference to your income statement. We don't do retainers. We don't compete with your in-house marketing team. We don't put 25 people on a project when two or three will do. We don't pitch you on our expertise, then assign your projects to junior consultants. We don't do anything we aren't willing to measure.
We look forward to negotiating amazing media placements for you and delighting you with our creative. But only after we've provided you with insights and planning that promise real results. Contact us today to get started.
Wonder what others are saying about Kate Colbert and Silver Tree Communications? Check out our testimonials.