Once you have a strategy and a memorable, differentiating story, it's time to get out the marketing megaphone. Whether you're big or small, regional or national, we'll build you an integrated media plan that is smart, strategic, budget-conscious, measurable and impactful.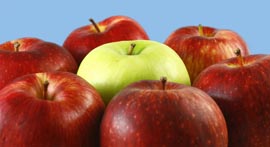 Count on us to plan, negotiate and develop break-through communications -- including your direct mail, digital, print, radio, TV, social media, mobile, outdoor, web and e-mail marketing.
We'll use razor-sharp targeting to locate, educate and engage your current and prospective customers. Whether you're looking for business-to-business marketing or direct-to-consumer mass media, we've got you covered.
Need assistance with public relations too? Have no fear — we have BusinessWire on speed dial.
A Marketing Company with a Book Division: A Match Made in Heaven
For individual and corporate authors seeking a fresh approach to the publishing process, look no further. Our book division offers a collaborative publishing model whereby authors retain great control (and earn high royalties) while being supported by a team of professional editors, designers and publishing consultants. Silver Tree publishes non-fiction business books under its Silver Tree Publishing imprint, memoirs under its Silver Linings Media imprint, and literary works under its Sterling Forest Press imprint.
Are you a current or aspiring author? Learn more about publishing services at Silver Tree, or submit a publishing inquiry form to get the conversation started.