Each summer, more than 1,000 of the world's best marketers gather for three days at the Business Marketing Association's global conference, to share insights about how big brands, like Dow Chemical and Adobe, are succeeding with their business-to-business (B2B) marketing efforts. And each summer, I walk away with dozens of pages of notes, a larger base of connections on LinkedIn, and several fresh ideas to share with our clients. This year, there were six lessons we learned that I think you simply can't afford to ignore.
#1: Your website better be your best sales tool. (And if it's not, quit driving people there!)
Why do so many brochures, banner ads, print ads, television and radio commercials, social media posts, and direct mail pieces have a call-to-action or hyperlink click-through to a crappy website? Marketers, by default, think that the farewell section of a marketing tactic should include their web address and perhaps, though less and less these days, their phone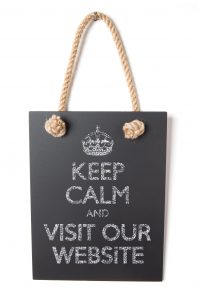 number. But ask yourself, "If someone sees this ad and is intrigued, will a visit to our website be the experience that is most likely to turn them into a customer?"
Often, the answer is "no."
There's a lesson to be learned from the Tempur-pedic mattress ads about "ask your friends." Those energetic, relatable ads didn't tell you to go to their website, because they know that word-of-mouth was their best sales tool. (Incidentally, see #4 below. Tempur-pedic understands this BMA15 lesson too.) Tempur-pedic is a brand that puts the customer first in their marketing and doesn't rely exclusively on a website to sell a product that really requires recommendations and a "test drive" of sorts. Just yesterday, I saw a new Tempur-pedic commercial on television. The final call-to-action? "Visit a Tempur-pedic retailer to learn more!" Indeed ... because often, the best salesman is, well, an actual salesman.
But that's not to say you should ignore the importance of our website just because you're encouraging customers to engage elsewhere. Even if you're not driving people to your site, people will visit it because it's 2015 and the internet is the default way to research products and services. And according to Jim Lecinski at Google (whose presentation at BMA15 was brimming with actionable insights), 60% of B2B searches involve just one or two brands. That tells us that buyers already know who they think they want to talk to. They are ready to reach out, and maybe even purchase from you. Your website will either reassure them that they are on the right track, or turn them away forever. Don't blow it.
Once your website is a thing of beauty, put those multi-media assets and messages to use all over the place. Lecinski urges marketers to "export" key elements of their website to where their target customer is. And when it comes to great websites, it better rock on mobile. 42% of B2B searches are conducted on mobile, so if you've been thinking "No one shops for roofing supplies or project management software from their mobile phone" and you've used that myth as an excuse not to optimize the mobile experience for your B2B customers, now you know better. B2B buyers are busy professionals, and busy professionals do research and business from their phones and tablets. Lecinski's gift to us in this regard? A must-read white paper on the "25 Site Design Features of an Outstanding Mobile Site," and an assessment tool to analyze how mobile-friendly your website truly is (or is not).
Incidentally, this fresh thinking about not always using your website as the default destination for B2B marketing applies equally to agencies and consultants as well, which is why I came home from the BMA15 conference and promptly updated our website with fresh content and sharper messages about what we do and why it matters. As for whether our website is our best sales tool? Absolutely not. Our call-to-action with prospective clients is always "give us a call." Because we know that nothing will convince someone to partner with us better than an in-depth conversation about their business challenges and the ideas we have about how to solve them. A website simply can't do that.
#2: If you're not talking to millennials, you're wasting your breath (and your money).
Jim Lecinski from Google, author of Winning the Zero Moment of Truth (now $0 on Kindle!), shared that more than 46% of B2B decision makers are now only 18-34! They are the primary B2B audience, and yet most companies are still focusing their marketing strategies and messages on 50-year-olds. What in the world does this mean for the way we advertise and market? A great deal.
While millennials often don't have the budget authority to make final decisions about whether to buy your products or services, they are the ones bringing the proposals forward and telling their leadership team, "We should buy XYZ project management software." Or "I think we should schedule a demo with Acme Engineering because they have the best-rated backhoes in the industry."
For kicks, I took a look at the age demographic of the customers visiting the Silver Tree Communications website and was startled to find that this trend applies to us as well. (Go figure.)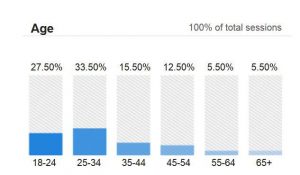 More than 1/3 of our website visitors are aged 34 or younger. It's easy for me to believe that the only customers who matter to us for prospecting purposes are the 60-year-old CEOs with whom I work every day. But in thinking that, I'd be wrong. Their directors and managers and executive assistants are visiting our website in droves and, no doubt, influencing the CEO's decision.
As for how to customize your messages and online experience for millennials? Be relevant, be modern, be accessible, be real. Millennials were born in a digital age and have little tolerance for lead-capture forms that ask for too much information, or for slow-loading graphics or other suboptimal online experiences. But what's more, millennials who influence B2B purchasing decisions are savvy -- they ask nuanced questions, they want to see how you stack up against your competitors, and they want to know what kind of support they'll get from your company once they make their purchase.
#3: Relevance is everything.
In many ways, this lesson is tightly linked to lesson #1 because relevance online is critical. But as the keeper of your company's brand, you should know that relevance everywhere matters.
In his BMA15 presentation, Russell Glass, founder of Bizo and now head of products, LinkedIn Marketing Solutions, made one of the most compelling -- and downright frightening -- arguments at this year's conference. In short, we have an imperative to be relevant to our prospective and current customers; with predictive analytics and other tools at our disposal, we should be embarrassed when our marketing completely misses the mark. We should know better. (Which reminds me that I've been getting beautiful,

expensive membership recruitment kits from the direct response folks at AARP since I was about 33, never mind that my birth date is a matter of public record and I am not eligible to join their organization until I'm 50. AARP has an absolutely phenomenal, and surprisingly hip, social media program, so this isn't a brand that doesn't know how to market or reach its constituents. It's just another case of great marketing that is perfectly irrelevant to some of its recipients. I hope, for the sake of their budget, I'm one of only a handful of people for whom they are getting this wrong.)
Website visitors, by and large, are telling companies, "You aren't relevant." How do we know? According to Glass, 90% of people who visit a website leave without converting (giving you their contact info in some way); 20% who convert will open your emails; and emails will have a paltry 1% success rate in achieving their sales aims. That's a lot of waste. If your most recent marketing campaign drove 10,000 new visitors to your site (not bad, right?), that means just two (2!) people will end up buying your product or service. I promise not to tell your boss, but I can't guarantee she's not reading this blog.
Spend some time this quarter investigating predictive analytics, asking yourself, "What do we already know about our customers? What can we find out? And how can we create the right online experiences for them that are uber-relevant and drive conversions?"
Then ask yourself how your brand can be more relevant on mobile. Glass understands how critical it is to be relevant on mobile, as 50%+ of unique visiting members at LinkedIn are doing so on mobile. And Glass makes the case that the stakes are higher on mobile; if I send you an irrelevant ad on a website or in email and you see it on your PC, it's fairly easy to ignore or delete. But if I send you an irrelevant ad, notification, email, text or tweet to your mobile device and you pull your phone out of your pocket or purse in the middle of a Board meeting to find out I'm wasting your time, uh oh. I've just done something downright intrusive. If I do that too often, your perceptions of my brand are going to be incredibly negative; I go from being a brand you might want to interact with to one you consider a pest. Not good.
So keep pushing for relevance. How can your company emulate what Amazon does -- where they have created arguably the best online shopping experience because the experience (with its product recommendations based on my actual needs and behaviors) is unique to me and different for you? How might you reach for that star?
Personally, I love interacting with brands that care about relevance -- I love shopping with Zulily because they don't waste my time showing me toddler clothing for the kids I don't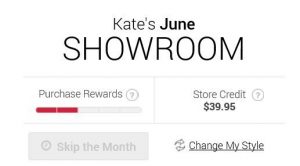 have, and I love checking out new sleepwear from AdoreMe because they won't show me a product (in my custom "ShowRoom") if it's not available in my size or preferred style. I recently heard someone say that their six-year-old complained when he saw an ad on his tablet for a video game, saying, "Don't they know we already own that game?" We're approaching a world in which everyone -- aged 6 or 60 -- will demand that kind of relevance.
#4: Customers don't know whether to believe you. But they trust their friends.
I think all marketers instinctively know this. But there's a difference between understanding it and harnessing the power of this truth.
Even the best advertising always sounds like, well ... advertising. Our customers are wise to it. And they don't believe us. Of course we say that our products and services are the best things ever!
Our university? World class!
Our IT consultants? Deep experts with outstanding customer service.
Our widgets? The most reliable and cost-effective widgets you've ever seen!
This topic could be a blog topic all its own, so I'll leave you with one important recommendation: read Contagious: Why Things Catch On by Jonah Berger. It will change the way you think about your business and the power of customers in driving business growth. Word-of-mouth doesn't just happen. Case in point: You think it was an accident that Coca-Cola decided to put "Share a Coke with Kate" on the side of a bottle to get people to start photographing and sharing (literally and virtually) sugar-water, far and wide? I'm a freaky "clean eater" and don't drink soda of any kind, but have bought three of those damned bottles -- a Sandra for my mom, a Heather for my assistant and a Magdalena for the adorable little girl next door.
#5: Nothing inspires a customer like a great story.
Oh, how we love a great story here at Silver Tree. It's what we spend most of our time doing -- creating and analyzing strategic and powerful brand stories.
Every product or service -- no matter how technical or seemingly mundane -- should have a story. And the story should be memorable and relevant to the customer (See what I just did there? This blog post is verging on intertextual!).
At BMA15, Jonah Berger reminded us that business growth happens when people share your stories, and that the concept of story is key. He joked that when people curl up at night with their kids, "Nobody tells bedtime facts ..." Good point.
Funny stories are memorable. Emotional stories are even better. If your marketing team hasn't been to a storytelling seminar in awhile, send them. (Speaking of funny, Cisco brought Tim Washer, comedy writer and producer, on board to make their campaigns sticky, relevant and funny. His work is epic, and it makes the cash register ring.)
#6: We live in an "experience economy."
Think about your life -- about what matters most to you and about what you most enjoy spending your hard-earned cash on. If you're like most people, you care about the way you spend your time, and you treasure the memories you make with friends and family doing things you enjoy. Stuff is stuff, but an experience becomes a memory forever. Whether it's snorkeling in the Virgin Islands or gambling with buddies in Las Vegas, great experiences almost never feel like a "purchase" decision. And we can learn from that as marketers.
James Gilmore, co-author of The Experience Economy, reminded BMA15 attendees that if you can get customers spending time with you, you can also get them to spend money with
you. (That's why Las Vegas puts so much effort into attracting business professionals to host conferences in their city. Once people have spent time there, by choice or by force, they are more apt to come back and spend some money.
But how to make a B2B experience for your customers? That takes some out-of-the-box thinking, but when it's done well, it can generate huge successes. Take, for example, Case Tomahawk's Customer Center -- a giant sandbox, where prospective customers get to come play with the equipment on 500 acres in Wisconsin. (Did I mention that the sales close rate for customers who visit the Center is 80%?)
We live in an era when housewives and IT guys alike are participating in Tough Mudders and where friends and families are paying to get locked in "escape rooms" with seemingly no way out. Everyone loves a memorable experience. And our marketing should seek to give those experiences, whenever and wherever we can.
Go Forth and Do Better, Marketing Friends!
Your best sales closer is not usually your website. Your customers may be younger than you think. You have an imperative to be savvy in your relevance. Customers trust their friends more than they trust you. Stories unlock purchase intent. And creating experiences for your customers is a great way to earn their loyalty and their sales.
You heard it here first. (Unless you attended BMA15, in which case you heard it there first, and again here with some -- hopefully -- valuable color commentary from Silver Tree!)